WeWALK shown as three high-tech solutions making cities easier for people with disabilities by CNN.
Another technology that could transform lives is a smart walking stick designed by engineers from Young Guru Academy (YGA) in Turkey.
The WeWalk stick has an ultrasonic sensor that detects obstacles above chest level and uses vibrations to warn the user. It can be paired with a smartphone to help navigation, and is integrated with a voice assistant and Google Maps.
According to the World Health Organization, 39 million people worldwide are blind and another quarter of a billion are visually impaired."In these days we are talking about flying cars," says Kursat Ceylan, CEO and founder of WeWalk, "but these people have been using just a plain stick."Ceylan, who has been blind since birth, says that connecting the stick to the Internet of Things and smart city solutions makes it user-friendly."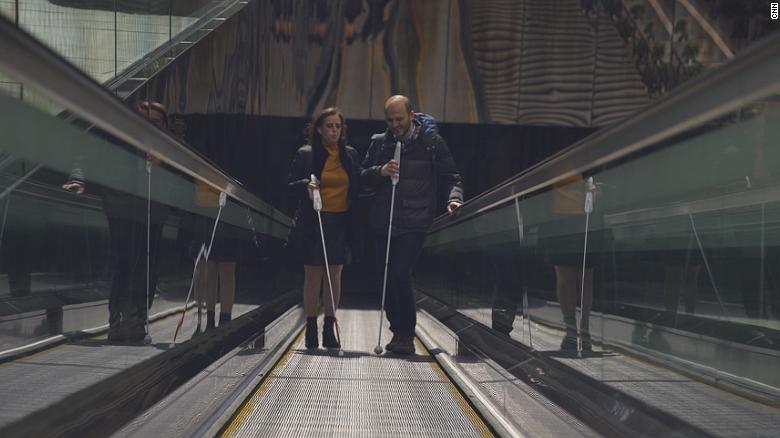 Kursat Ceylan (right) uses the WeWalk smart stick on his way to work.
As a blind person, when I am at the Metro station I don't know which is my exit … I don't know which bus is approaching … [or] which stores are around me. That kind of information can be provided with the WeWalk," he says.