WeWALK
Providing
O&M Trainings

Empowering
Through Collaboration:
Assistive technology producers and disability advocacy organizations are integral allies, sharing aligned missions in advancing accessibility and empowerment. It is imperative for these entities to collaborate effectively to drive envisioned developments and implement impactful solutions.
At WeWALK, we are dedicated to fostering inclusivity and accessibility for individuals with disabilities. This commitment is exemplified through our strategic collaborations with Non-Governmental Organizations (NGOs) and advocacy groups. These organizations, particularly those specializing in Orientation and Mobility (O&M), play a pivotal role in creating environments conducive to the optimal functionality of mobility aids. From designing accessible cities and schools to facilitating inclusive workspaces and recreational areas, NGOs are instrumental in championing disability inclusion.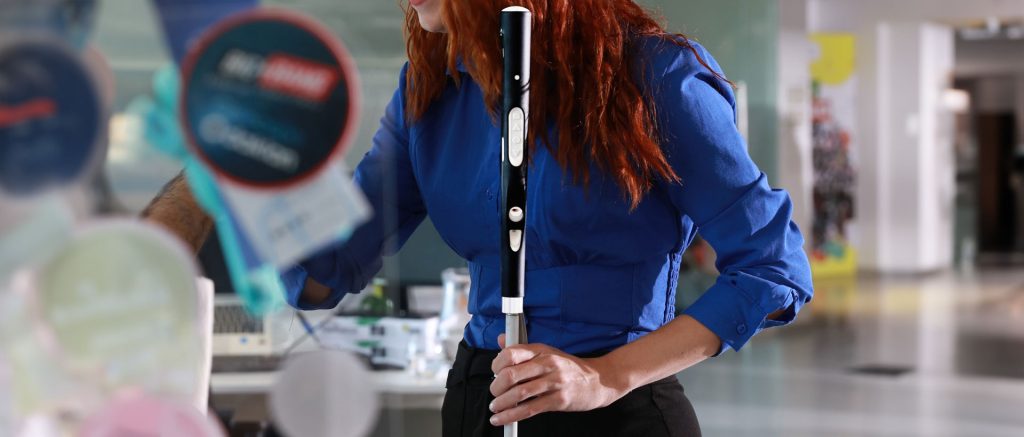 NGOs provide a spectrum of services, including O&M training, communication support, regulatory guidance, and acting as advocates for the disabled community. Their tireless efforts lead to heightened accessibility, enabling us to introduce cutting-edge techniques and technologies that further enhance disabled-friendly living environments. WeWALK seeks to engage with NGOs focused on disability rights to foster mutual exchange of ideas, draw inspiration, and develop technologies compliant with existing regulations. Through this collaborative spirit, we aim to cultivate harmonious experiences.
In addition to disability-focused NGOs, we are keen to partner with organizations dedicated to education, senior citizen rights, labor advocacy, and social equality. The invaluable insights derived from these collaborations will not only refine our work but also contribute to positive societal change. Furthermore, we welcome collaborations with philanthropic and charitable organizations committed to expanding the reach of assistive technologies, thereby promoting equitable living for students, seniors, and young professionals alike.
For those interested in collaboration, please do not hesitate to contact the WeWALK team. Together, we can embark on a journey towards greater accessibility and empowerment.
Contact us to become a network partner
Reach us to become a partner!
WEWALK SMART CANE PARTNERS