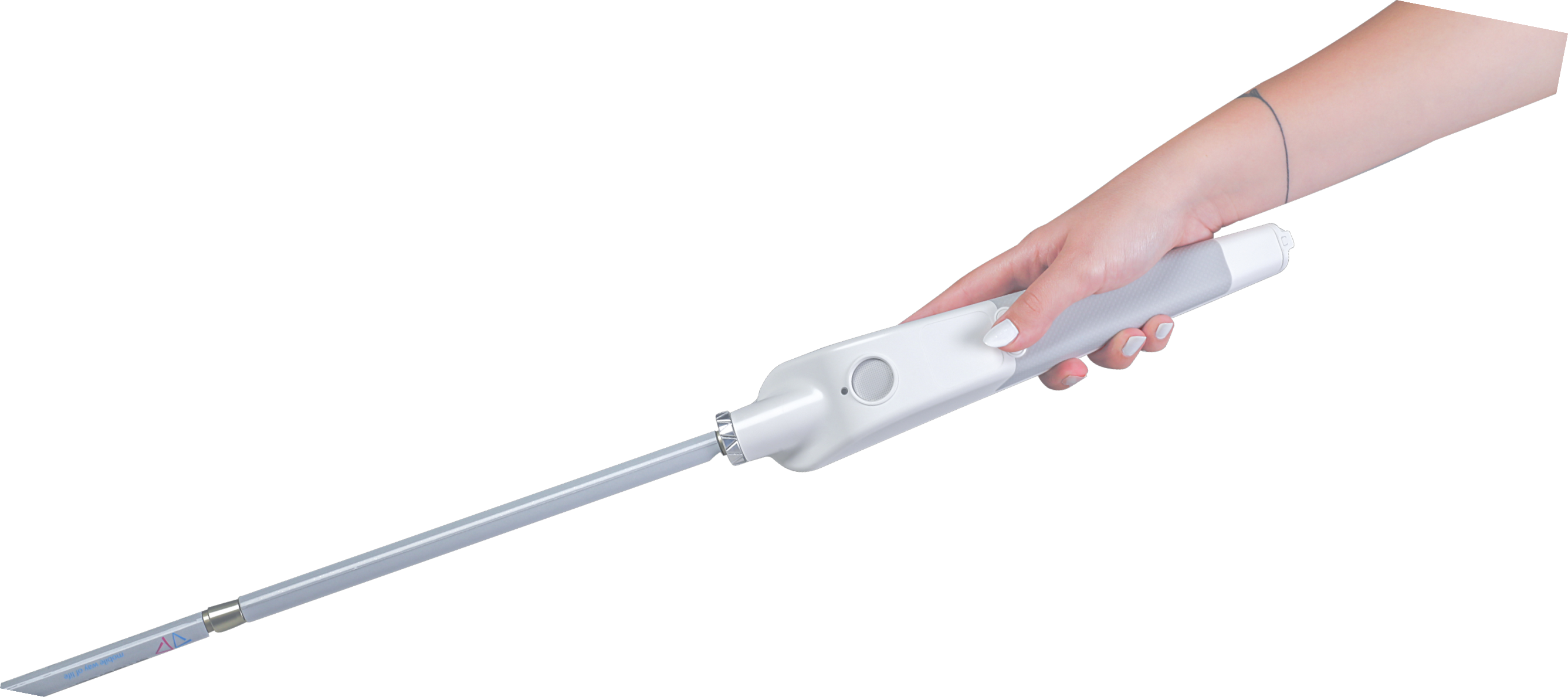 WeWALK was born from our lived experiences of visual impairment, our desire to feel safe and confident in our everyday lives, and our vision of ensuring that every visually impaired person has the freedom to go wherever they want to go. Every WeWALK feature is one that we use and one that we truly hope will enhance the mobility of our community.
Our experience in developing visually impaired technology spans over 10 years, from audio description in movie theaters to an award-winning indoor navigation system reaching hundreds of thousands of users. In 2017, we realized that we needed to go beyond software solutions, especially as the crucial white cane had remained unchanged for decades. Through WeWALK, we are bringing our expertise to the hardware realm, marrying the simplicity of the white cane with cutting-edge technology.
But our mission at WeWALK goes further than the product. We believe that positive change comes from double-winged leadership. These are leaders that are competent, yet also conscious.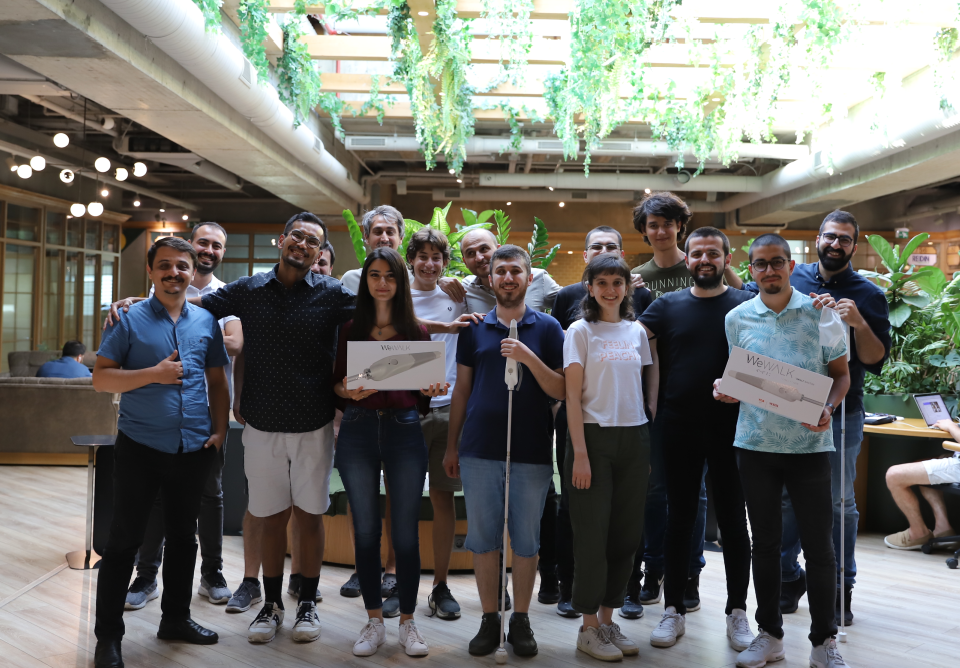 These are the leaders that are aware of the world's problems and sufficiently equipped to solve them. We therefore have our own special way of working at WeWALK, one we fondly call 'W3D'; we debate together, we decide together, we deliver together.
That goes beyond our team and to our strategic partners who have each been truly invaluable in achieving our goals.
WeWALK Smart Cane is produced in Vestel City, one of the world's biggest industrial complexes in the world operating on a single field.
From our R&D collaborations with Microsoft and Imperial College London to our work with leading blind institutions such as the RNIB and Light House, we are fortunate to walk together with those who share such meaningful dreams.
Indeed, it is this culture of achieving together that defines us at WeWALK and drives us to solve the toughest challenges within the visually impaired community and beyond.
We are now well on the way to making WeWALK a global movement and a personal hub for each of our visually impaired users. Our ultimate vision is a platform that unites our community, improving societal integration through mobility, and allowing everyone, regardless of their ability, to walk together.
We're looking for teammates who love to work in a fast-paced environment with a collaborative culture and be a part of a company that enhances lives with cutting edge technology.
Click
to see open positions!